Our Health Care Professionals are trained in stem cell, exosomes, and prp therapy. Talk with one of our medical specialists to learn more about your treatment options!
We specialize in stem cell  therapies that are safe and effective. We take a holistic approach in order to make you feel emotionally, mentally, and physically better!
All our regenerative therapies are customized to meet your individual needs. We can help alleviate chronic pain and get you feeling your best!
Stem Cells Scottsdale
Regenerative medicine and anti-aging therapies are hot topics right now, but you must get the right information before you dive into these therapies and treatment options. Our team of specialists has years of experience in working with stem cell therapy and other regenerative medicine efforts, giving you the peace of mind that you're working with people who have your best interests in mind and know how to get there.
What is Regenerative Medicine?
Regenerative medicine refers to any medical process or practice that is designed to regenerate or replace the tissues, cells, and/or organs in the body to help improve or re-establish normal functioning. For those who are dealing with damaged tissues and cells due to age or various health conditions, this offers a promising solution that has not been available before: the ability to help the body heal itself.
Today's world is busy and people have a lot on their plates. Those plates don't usually have room for a healthy lifestyle, balanced diet, and other habits that help stave off degenerative conditions and other imbalances. As such, people wind up dealing with chronic pain, conditions like arthritis, and more simply because their bodies can no longer keep up with healing and generating healthy, functional tissues.
Regenerative medicine focuses on giving people back the ability to regenerate those tissues by using the cytokines of the tissues and other substances (stem cells, platelets, etc.) to stimulate regeneration and healing in various areas of the body. Most treatments are done via injection or IV, depending on the exact goals and the affected areas that are being treated.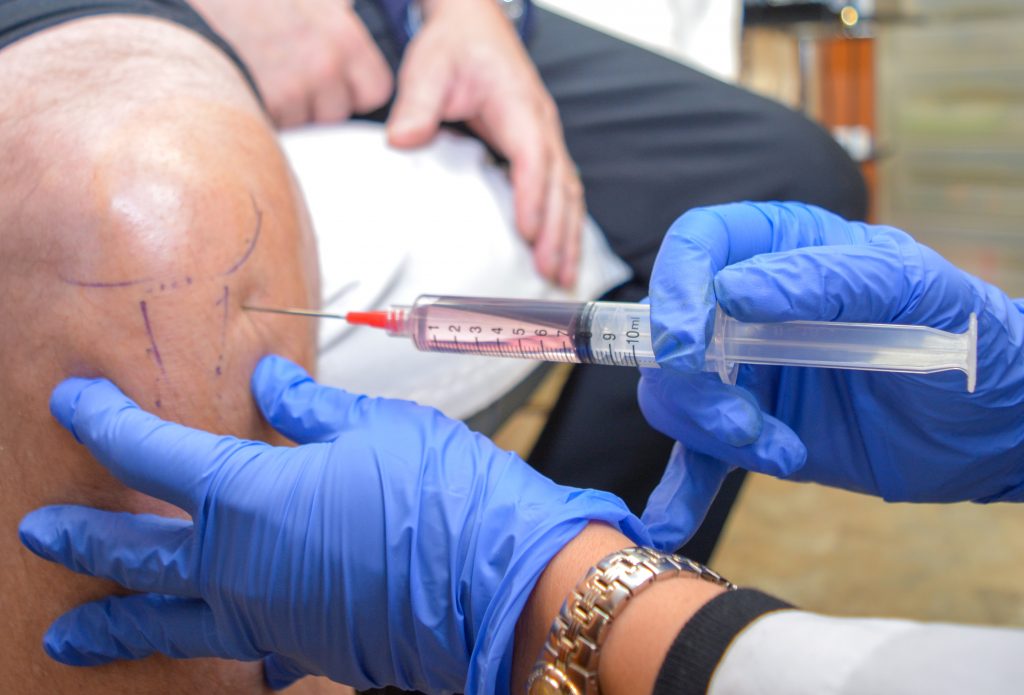 What Therapies are Available?
There are several services that you can use for regenerative therapy. We provide an array of stem cell and other therapies, including PRP therapy, exosome therapy, and others. All of these have their role in helping with cellular regeneration and the body's ability to heal and will offer different benefits and uses based on your specific needs.
Stem cell therapy works by using the body's stem cells to stimulate healing and regeneration in affected areas, like the joints of arthritis sufferers or the bones and muscles of those with chronic pain conditions. PRP therapy uses the platelets in the plasma to stimulate healing and regeneration, while exosome therapy focuses on making sure that the cells can communicate properly. All of these are designed with one goal in mind: regeneration and restoration of the body at the cellular level without the risks of chemicals or invasive procedures and treatments.
You can check out our Services page or visit the individual pages for the different therapies that we offer to learn more. Feel free to explore our website and read on below to learn more about the benefits of stem cell therapy and other regenerative medicine before you decide what's right for your needs. The chances are that you'll find everything that you need, and more, when you choose regenerative procedures and therapies like the ones that we offer.
Inquire about our stem cell therapy treatments for chronic pain
Our team of professionals are standing by to help you learn more about stem cell therapies like those discussed below. Contact us now to book your appointment. You can also inquire about our exosome and our platlet rich plasma therapies for pain relief!
STEM CELL TREATMENTS 
The Benefits of Regenerative and Anti-Aging Therapies
Regenerative and anti-aging therapies have their own set of benefits to consider. For starters, there's the obvious perk that they stimulate regeneration in the body instead of just addressing the symptoms or issues, giving you a chance at better healing and cellular regeneration in the future. Anti-aging therapies have come a long way, and offer plenty of perks for your health, including:
Less (or no) risk when compared to medical or other treatments
Less money wasted on OTC products that are ineffective
Less risk of addiction to narcotics used to treat chronic pain
Improved cellular regeneration and healing in the body for the long-term
The ability to use your body's defenses to help itself
Fewer future issues with healing and regeneration by stimulating your body's natural processes
These are just a few of the highlights to keep in mind if you're considering any kind of anti-aging therapy or regenerative medicine. We can customize a solution to suit your needs and give you the relief that you deserve, no matter what issues you are facing or what you have in mind.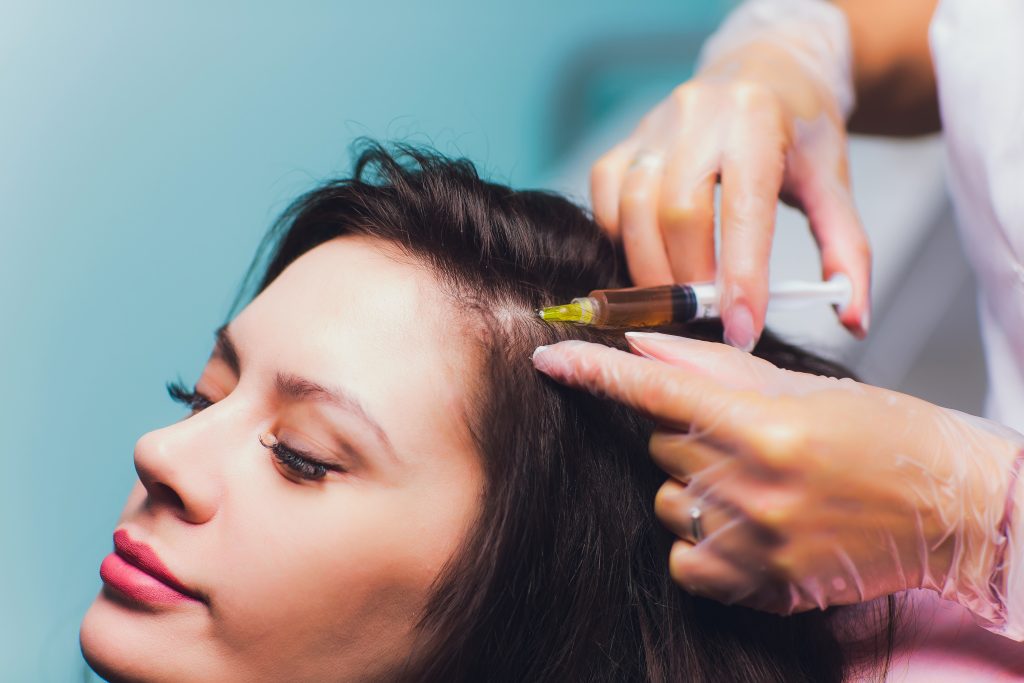 Create Your Custom Solution
The most important part of succeeding with regenerative medicine and anti-aging therapies like stem cell therapy is to create a customized plan that works to address your specific health needs. When you work with our experienced team of specialists, you will be able to discuss all of your age-related health concerns, any chronic health issues, and other things that you may be hoping to resolve or get relief from through the use of restorative medicine.
We can walk you through the process and help you explore what these therapies offer. Whether it's one therapy or a combination of the solutions that we provide, you will be sure to get everything that you need. Plus, we can even help you better understand the pros and cons of this process compared to traditional medications and treatments, and help you come up with the best way to alleviate your aches and pains, improve healing, and more.
Get Started on Your Restorative Journey Now
Give your body all the support that it needs to operate at optimal levels in terms of healing, recovery, and cellular regeneration. These therapies address the issues at the cellular level, ensuring that the problems will be solved from the root. You won't just be treating symptoms and trying to get by because our therapies are designed to get your body back on track once and for all.
Check out the information that we have on all of the different services that we offer and feel free to ask any questions that you might have. Our team is standing by to assist you with getting more out of your health and taking back control of your body once and for all. If you're tired of fighting the effects of aging and chronic pain and want a better solution, this might be exactly what you need. Contact us today to get started on your journey to restored health once and for all.